A vacation sans Social Media, and discoveries there of…
Over the holiday season, I decided to take some time off and travel to Asia – Hong Kong, Singapore and India. The plan was to unplug – no blogs, podcasts, tweets or Facebook posts – and smell the proverbial roses. I emerged with moderate success and decided to write this blog that has nothing to do with my usual topics – squash, tennis or social media.
During my travels, a few random things caught my attention. I felt that some of them may make you think. So here they are.
A new appreciation for Sichuan cuisine: My ability to handle spicy food was brought seriously into question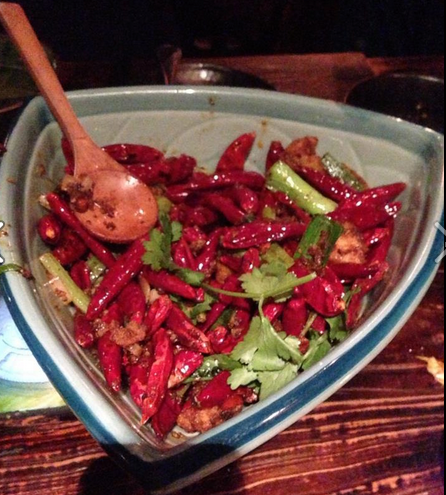 when I had to call it quits midway through my order at Chilli Fagara, a Michelin star restaurant, in Hong Kong. The food was great, and the other patrons did not appear to notice that the food was being served on a bed of red chillies. The only non-spicy item in our order was the beer!
Cartier Boutiques in Hong Kong: There are eleven direct Cartier Boutiques in Hong Kong, where people were lining up to get in. It was not Boxing Day! To put things in perspective, New York City has three.
Ten shots challenge at the Marlin Bar, Hong Kong: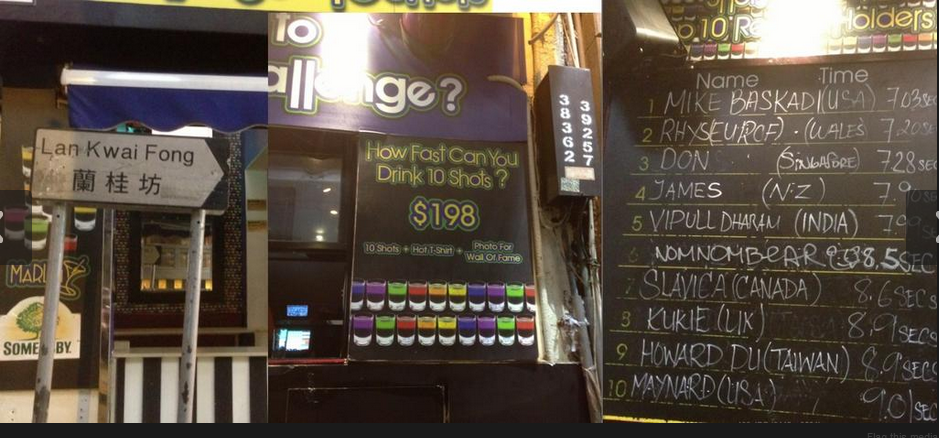 Before I stumbled upon the Marlin Bar on Lan Kwai Fong, Hong Kong, I had no idea that someone can down ten shots in less than eight seconds. Notice the Canadian in the winners list? I should get out more!
Kerala, India: As per Google, my home state [Tweet "Kerala becomes the most searched travel destination in India, overtaking the Taj Mahal!"] Who knew? Must have something to do with my moving out!
Houseboats in Kerala: Houseboats have become big business in Kerala. Some of them boast up to five well equipped bedrooms and can set you back a cool grand.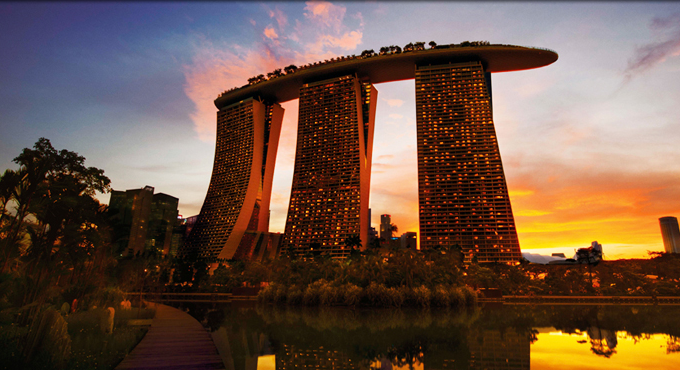 Marina Bay Sands and Casino, Singapore: Did you know that the Singapore government discourages citizens and permanent residents from using the casino by charging a $100 levy per day to enter, while foreigners can walk in free? Moral double standards? Or, a lesson for Toronto city councilors who are squabbling about a potential casino in Toronto?
Singapore Sling,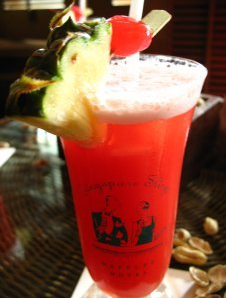 the cocktail was developed by a bartender working at the Long Bar in Raffles Hotel, Singapore.
Unambiguous messages: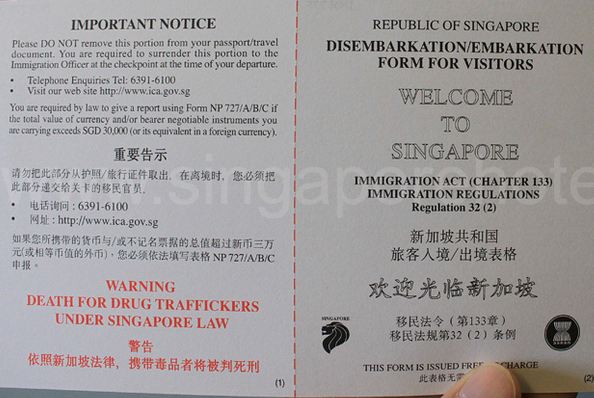 The disembarkation form filled out by every visitor to Singapore states in no uncertain terms "death" is the punishment for drug trafficking. No room for misinterpretation.
If you liked this post, please add your comments and share it with your friends using the options below. Meanwhile, have a great 2013!