Walking the streets of Washington, D.C. during a recent visit, it occurred to me that most capital cities have the same look and feel. There are large, important looking buildings, monuments with historical significance, museums, tourists and a lunch-crowd in no apparent hurry to get back to work.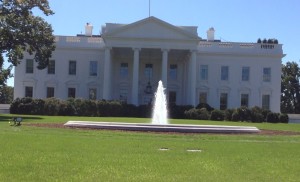 The biggest employer in the city is usually the government – except, when it is shut down – and Washington is no different. With the government comes the political ecosystem which includes the lobbying industry, which brings us to K-Street in Washington!
K Street, made infamous through many TV shows and movies, has traditionally been home to some of the more influential lobbying firms in the United States. Legend has it that the very term lobbyist was coined during the tenure of president Ulysses S. Grant who had a habit of dropping into the Willard InterContinental Hotel in Washington for a shot of his favourite whiskey. The people who hung around in the lobby of the hotel to seek favours of the president were supposedly referred to by the president as the lobbyists. In simple terms, the role of a lobbyist is to influence political decisions and actions in a manner that result in a financial or social advantage to the lobbyist, or the group he or she represents.
Co-existing with the lobbyists on K Street is a company called CoreSite, a high-profile provider of data centre services that tout "unmatched proximity to government agencies" in Washington, D.C.  In a connected world, access to information – the relevant kind – can make all the difference. Getting such information, to the people who can use it to generate wealth is not a new gig for K Street, the speed at which it does now, is! And, talk of wealth-generation takes us to Wall Street. Turning information into money, using what is referred to as high-frequency trading requires access to real-time data, ideally a few milliseconds before your competition! Companies like CoreSite, strive to do just that.
Here is a short clip that gives you some perspective. Please refresh your browser if the video does not load immediately.
Nasdaq-Blink at Your Own Risk from Crux Design NYC on Vimeo.
Unlike typical conversations of the connected economy, discussions about physical connections driving economic gains are less sexy. High-bandwidth, low-latency networks are not keeping most of us awake at night. However, real-time communications and social media are beginning to play a larger part in our personal and professional lives. As politicians switch from press-releases to tweets and corporate giants ditch TV ads in favour of Facebook, to promote their wares, the importance of the underlying physical networks are often forgotten.
As the streams of Internet-based social media traffic and the high-speed fibre-optic based government and financial services data flow from K Street to Wall Street, it can continue to speculate with the millisecond advantage, to drive millions!
If you like this post, please comment and share using the options below.