What's your ranking? And, other dynamics of a squash club championship…
As I walked into Club Meadowvale, my friend Al asked me, "What's your ranking?"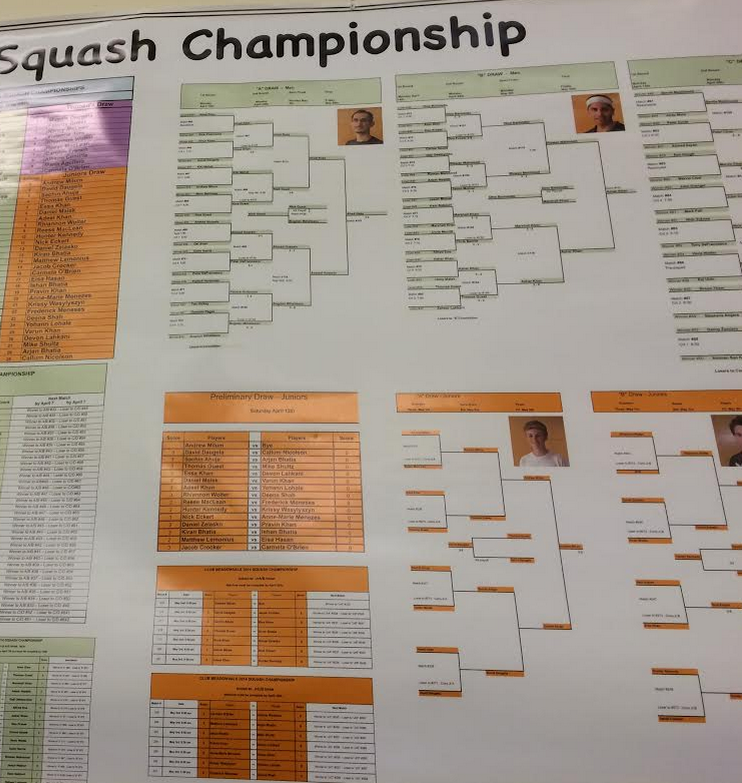 Not an everyday question that people get at the club.
Then again, we are not taking about everyday interactions here. The annual club championship – popularly referred to as the Club C – is about to kick off, and, the dynamics are a little different.
"Not very high," I replied, reluctant to disclose my exact standing among the sixty-four participants who signed up for the tournament.
The draws – A, B, C, and D – of Club-C are complex. A first round victory or loss determines whether the player ends up in the top half – A/B Draw – or the bottom half – C/D Draw.
Hence the significance of the ranking.
I am a little miffed about my ranking. Many other players have their own pet theories about who should have been ranked above who. A scenario that most squash players who play in a club tournament can relate to. Unlike the professionals who are seeded based on a points system, there is a fair level of subjectivity to player rankings at clubs.
I try to put myself in the shoes of the Club Pro who came up with the rankings.
I do look like a poster boy for Tensor; I only play squash once a week; my one day of tennis really does not count towards my squash standings. Begrudgingly, I have to admit that he may be right. The mind is willing, but the body is weak!
"Oh, well, it's not all about winning," I kid myself.
That is part of the dynamics of a squash club around championship time. Egos are at stake, especially, when you are bordering on a "has-been."
[Tweet "Talent aside, perception of talent is equally important. #squash"] And, what better way to display it than a higher spot in the rankings.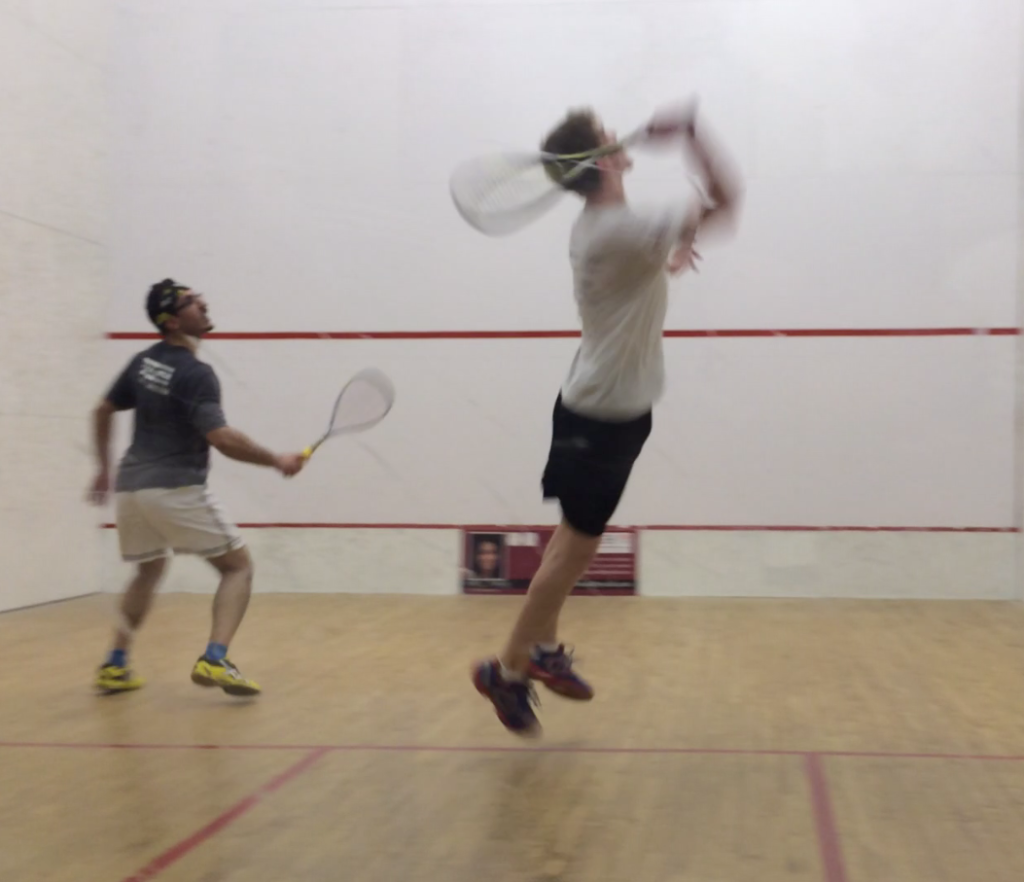 So, let's take a look at some of the other dynamics at play during Club-C.
The top-ranked player, Ahad, is probably hoping that this is not the year that he gets upset. Being acknowledged as the number one player in the club, for a few years in a row, has to feel good. That kid, ranked number two, is not making things any easier though.
The second-ranked player, Rahul, likely believes that this could be the year that he pulls off that upset victory. Even if he does not, he knows that time is on his side. There is always next year for another shot at the top spot.
Players ranked within the top eight are hoping to get opponents that they have history with. Getting to the semi-finals of the A/B draw would be perceived as quite an accomplishment.  Upsetting Ahad still remains in the realm of wishful thinking.
Players that fall outside the top-eight, but, within the sixteen have a dilemma. Does it look better to lose in the main A/B draw, or win in A/B consolation?
There is a remote chance that players ranked 16-32 can get upset in the first round. Especially, if some of the lower ranked players end up being better than their rankings suggest. They also are likely to play their first round matches against people at their skill level making it harder to win.
Players ranked 32-48 have a point to prove. In their minds, they have a fair chance of winning the first round and proving the Club Pro wrong. At the very least, they don't want to go down without a fight. They know that they most likely will end up in the C/D-draw where they will get another chance to prove their prowess.
Typically, players ranked below 48 are in it for the fun. Some of them have a shot at winning the main or consolation match of the D draw. They also get to play against some of the top players at the club who would normally not give them the time of day.
Irrespective of how each player fares in the tournament, the spirit of wanting to do well is undeniable. The complaints about incorrect rankings, match scheduling, and refereeing errors are all part of it.
So, when it comes to club tournaments, how competitive are you?
What's your ranking?