The good thing about food is that everybody needs it.
Whether you are a foodie or someone who treats food like fuel for your body, when you are hungry, you need to eat. Food as a social media topic has universal appeal and does not require specialized knowledge or skills to share with online communities. Similar to other niche topics like travel, technology, and sports, many online communities have sprouted up around food, creating careers for some. So whether your presence online is to learn, inform, educate, or entertain, food is a great medium to connect on social.
Despite the popular refrain "I don't really care about what you had for dinner," food has many interesting sub categories of which at least one is bound to catch your interest.
Here are a few.
Food porn – For anyone unfamiliar with the concept, it does not have anything to do with pornography involving food.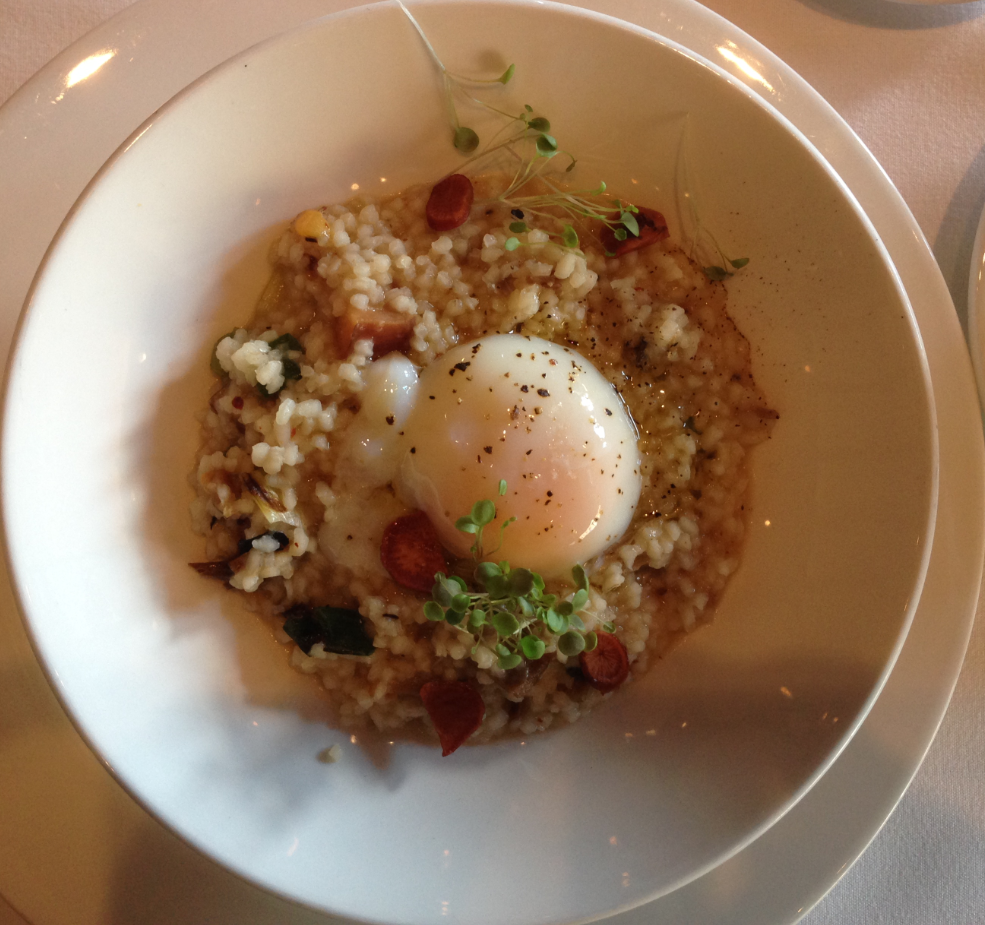 Online communities have really embraced the concept of sharing high quality images of food. Whether you are submitting it as part of a review for Yelp, or just simply recommending it to your friends, images of food accompanied with a short comment generally trigger engagement within social media circles.
It would be fair to say that in-your-face cameras with bright flashes can often be annoying when you are in a restaurant on a date night.
Food reviews – Review sites like Yelp and Open Table have made large fortunes based on reviews of restaurants. These sites can be used to add your own reviews, or comment on someone else's reviews. Facebook and Twitter have also developed as popular as channels for feedback on restaurants and food.
Here are some top restaurant review sites that you may find interesting.
Food blogs – Blogs take food and restaurant reviews to another level.
Food bloggers and critics are revered in the industry. It is rumored that a respected critic can make or break a restaurant. Here is a quick look at some of the top food blogs from 2014. Once again, the blog topics can range from the restaurant at the Armani Hotel in Milan to the Street vendor selling kati rolls in NYC.
It is fair to assume that the top food bloggers eat well!
Food channels and cooking shows – If you have not used You Tube yet to look up how to cook something that you are not familiar with, you may be missing a big opportunity. Warning: The following video has graphic content.
From snakes to snake gourds, there is always someone who has taken the trouble to upload videos that show you how to cook dishes that you would not be able to figure out on your own.
If you have not already tried it, you should. It can be mindless entertainment.
Spirits and alcohol – Drinks and cocktails can be seen as a large category by itself, or as a sub category to food. If you are in a bind and want to figure out how to mix a Singapore Sling or a non-alcoholic punch, there are many online channels and communities that can give you quick recipes that will help you save the day.
Here is an interesting website called the Spirits Business.
Cool restaurants and bars – In certain respects, posting a picture of yourself in a fancy restaurant may be perceived by some as boastful.

Whether good or bad, we are living in a world that has gone social and individuals are more open to sharing their experiences with their friends and connections than they once were. From a personal perspective, I like the idea of experimenting with food and tastes that go beyond my comfort level. I feel that there are others out there who feel the same.
Cool restaurants do not have to be fancy. Good food and the right ambiance generally get customers sharing their experiences on social media.
Food trucks/Street food – This is one that I love.
A few months ago I blogged about the food truck operators in New York City and how they leverage social media to drive business. If you are open to experimenting with street food, you may want to look beyond the hot dog stand by the street corner near your office.
While the various restrictions imposed by the local governing bodies have limited food trucks in Canadian cities, the street food culture seems to be alive and well.
At around $10 a meal, they offer a viable alternative to the food court outlets and other fast food options in the cities.
Great topic for social sharing!
Health food and nutrition – This is another popular topic in today's age of fitness and well-being. From nutritional experts to fitness trainers, a lot of folks seem to have an opinion on what you should be eating and when.
If health and nutrition is your thing, check out the 60 Must-Read Health, Fitness, and Happiness Blogs for 2014
So what is your favourite food topic?